The following contains contents of a very sexual nature. Readers are hence advised to proceed at their own discretion.

As I walked into the hospital, memories from my last Physiotheraptic session started swimming into focus.

Everyday since the accident has been one hell to another and while I feel almost okay, father insists that until Ezinne confirms this assertion, I'd keep on visiting this hell hole three times a week and going through the same procedure again and again. Now, I know why the all powerful Dormammu begged Strange to set him free... living a loop just isn't living.

As I hopped the flight of stairs, I couldn't help but smile... I was going to see her again. There was something about her that made psysio not so terrible; actually, there was everything about her that made psysio not so terrible. Ezinne stood at a not towering 5.2 with a round fair face. Her make-up was on flick, always putting everything at the barest minimum except the lipstick that shone bright probably because there was an extra topping of lip gloss. She had perfect Christmas C cup breast and a firm behind that was almost always not visible due to her lab jacket. She could've passed for a TV presenter if she'd chosen that path but her ways were not my ways and here I am, being treated by her... a gorgeous therapist. She could tear-a-piece of me anytime and I'd happily oblige.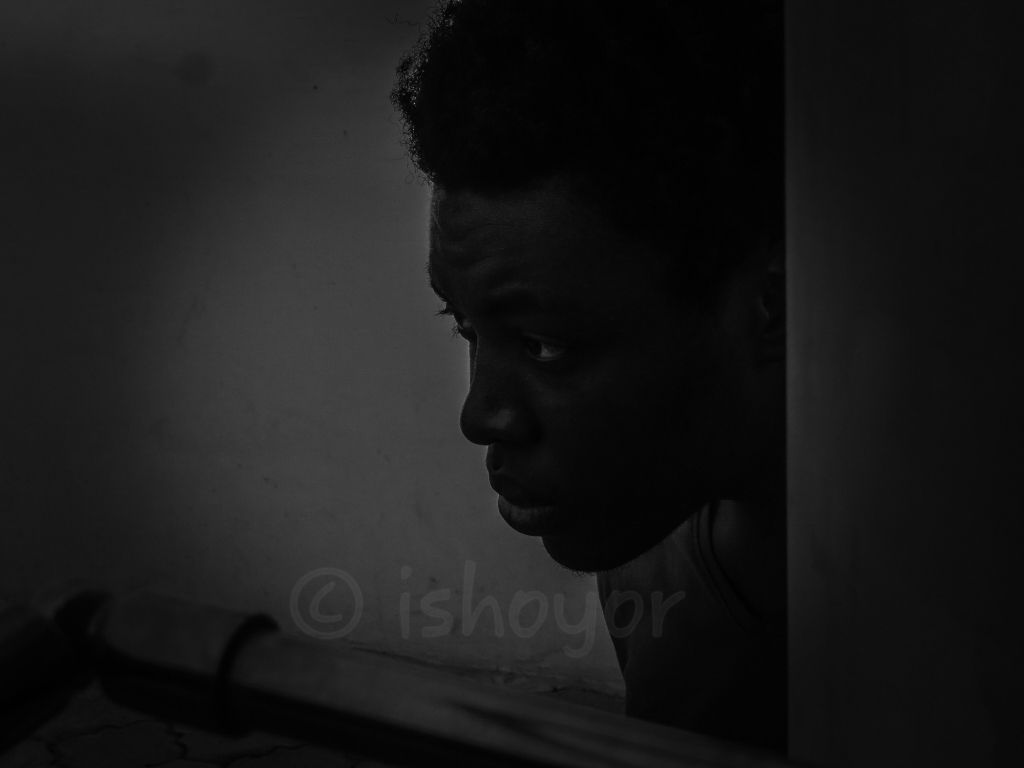 As I walked into the psysio centre, our eyes met and the gentle smile she offered had my engines running again. The butterfly in my shorts was flapping his wings in hopes of freedom, "Welcome Ed. Wait for me in exam room 2, I'll be with you shortly". As much as this was going to hurt, I was sincerely looking forward to 'shortly'.

After an eternity that was 3 minutes, she walked into the room and closing the door, she asked that I take off my shirt. "You've got a really nice body. For you, I wouldn't mind being a cougar.", I wasn't sure where this conversation was headed but I sure didn't want it to stop there so I replied "My session just started and seeing you'll be stuck with me for the next hour, I wouldn't mind if you're the PEDO that de-PHILES me".

Her eyes grew wide apart and I couldn't help but smirk. This might just be my best session yet.
" Edmund, behave yourself". I wasn't about to back off now, she started it; "behave myself? I'm well behaved but you're the one being all mysterious on me. If I had my way, I'd be the plane crashing nose ahead into your Bermuda where we could pitch camp with sturdy tent poles fastened into peg holes".

With no words, she gestures that I stand then asks me to rise my healing hand. "Anything you say Mistress, I'm bent to your will alone" and with this, she hands on my chest, slams my back against the wall and kisses me with an intensity I've never felt before. I might be wrong but her lips against mine simulated Electric Tensers; continually sending frizzle jolts of electricity and stimulating my muscles.

Suddenly she stops and steps back in what seems like after fright, "I'm sorry I crossed the bounds, I never meant for this to happen, please forgive me". She looks really convincing and sad but I'm in no mood for apologies or am I going to play according to her script; "I'm not. I'm not sorry and we could either finish doing this or I'm telling on you".

She was in a box or so I thought because her face curved with a cunning smirk on them. "Lie on the bed for examination" and with this, her clothes came off... "Yes, I've always known you're a lace person and OMG, black is your colour" she smiled as she gently walked towards me, with grace and all that beauty... OUCH!

"Where were you lost in? I've been calling for the last 10 seconds. Take your shirt off and tell little Edmund to take a breather, he's not getting any attention here unless he's broken".

Oh well, while all of it wasn't real, it surely was fun while it lasted...